4 Secrets to the Ultimate Overnight Escort Date!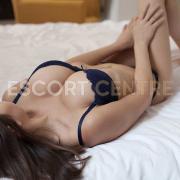 Overnight escort dates combine the best of dating- pleasure, comfort, professionalism and enjoyment. However, when spending the night with an escort, there is a certain client etiquette to respect at all times.
If you want to get properly prepared for your fantastic overnight escort experience, follow these 4 super-effective and escort-friendly tips.
1. Be Mindful of the Boundaries
As can be expected, your overnight stay might come with a few boundaries and ground-rules on your or your escort's part. As a gentleman, taking these limits into consideration is a must if you care to spend an awarding date.
Some of the boundaries escorts might have for an all-day or all-night encounter can revolve level of intimacy; dinner options, and spending some time alone throughout. If you are headed for a hotel room or your home, your escort might need to shower on various occasions, wake up before you; or simply rest, so be understanding of her needs and let her have her own space.
2. Have a Tip Ready
Overnight stays are a prolonged service in escort dating and mean more time for quality service and overall satisfaction. What that means in your case is that every sublime experience with an overnight escort should be well tipped.
Not tipping your escort is not something your date will get upset over, but going that extra mile can guarantee you more exclusive dates to come. If you are serious about having an escort over to your house or a hotel room; tipping her in the morning (and doing it discreetly) is a gentleman's must.
3. Travelling vs. Accommodation
An additional service to overnight stays is also travelling with an escort for a night. When it comes to travel experiences, as a client, you will have to think about accommodation arrangement and travel expenses.
That said, while most escort agencies are happy to find you a suitable travel destination or hotel accommodation, the expenses are usually yours to cover. If you are booking tickets to a destination; the thing to do would be to let your escort buy her own tickets, as she will have to disclose her real name when making the booking.
4. Meals and Drinks
If you have booked an overnight date with an escort, leave room for wining and dining throughout the day.
The best way to coordinate your lunching hours and drink breaks is to ask your escort about what she feels the most comfortable with. Even if you are staying in your room and not going out for dinner; ensure you always have room service available for both snacks and drinks.
Source: https://skipthegames.com/articles/about-escorts/extended-encounters-13-things-clients-need-to-know-to-ensure-positive-experience
Beat Your Boredom BY Visit Our Weekly Blog For News, Tips & Advise!